Isuikwuato is the Local Government Area where The Wanted Children Foundation's first Children's Home project is located.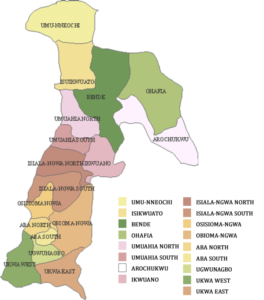 Some info on this large area which is home to 1 million people, (approximately 50, 000 in our immediate area):
Isuikwuato community faces many challenges. One of the greatest challenges confronting the community presently is the menace from erosion. The only single lane road that leads to the community is in a deplorable state with many sections of the road collapsing due to erosion. Several lives have been lost as the road has become almost impassable and a "dead trap." Vehicles fall into erosion ditches almost on a daily basis. Both the state and federal governments are yet to come to the aid of the plight of the people of Isuikwuato with regard to addressing the menace of this lingering humongous erosion problem. The road stretches from Ugba junction in Uturu to Akara junction.
Other problems facing the community include lack of electricity and potable water, poor medical or functional health care infrastructures, preponderance of dilapidated school buildings, and high unemployment rate. Over 90 percent of the community is still without electricity. Almost all the schools in Isuikwuato are ill-equipped and lacked necessary modern day technology required to compete effectively. The students lack basic infrastructural amenities needed to enhance learning, including a functional library, computers and internet access.
Healthcare continues to be a pressing need for the people of Isuikwuato. The entire community of over one million people has only one hospital that is practically not functional. The clinics are very poorly equipped and are also not functional.
Copyright ©2010. All Rights Reserved by National Association of NDI-Isuikwuato USA, Inc