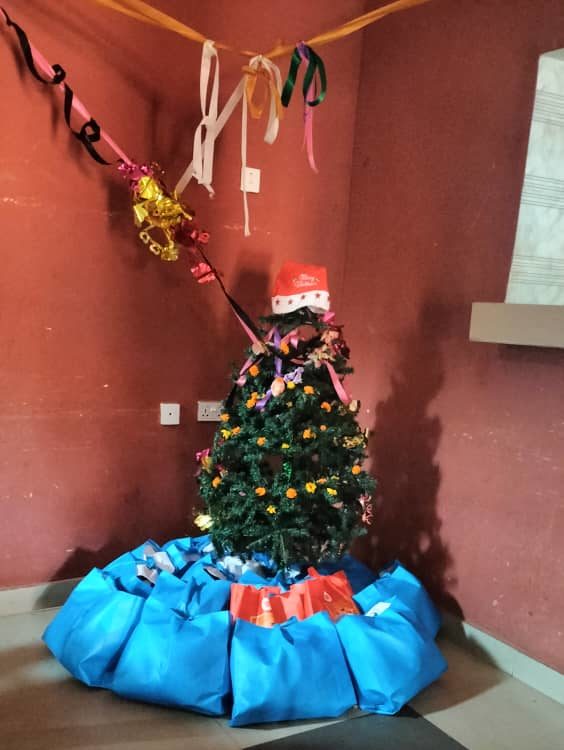 A full house, with staff, family members, close friends, and children (most of whom are now taller than our Christmas tree!) Still, there is always an atmosphere of excitement and joy on Christmas morning at TWCF. I think we will need to get a bigger tree next year, to fit everything underneath. It was a wonderful holiday period this year, with lots of crafts, singing, sports activities, and cooking. The children continue to cherish the holiday time, offering songs and drama's at their church as well as in the house for each other.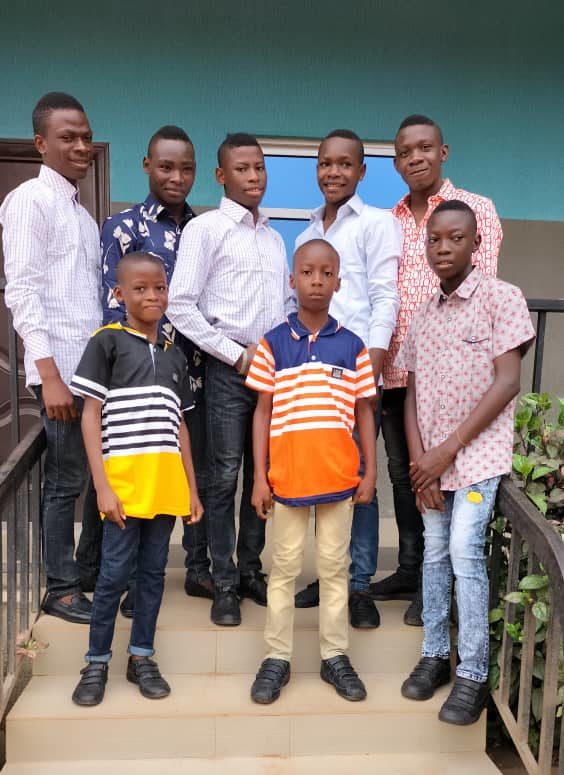 Our sons are growing so big, getting tall, becoming stronger, braver, funnier, more filled out, expert footballers, wonderful helpers…and as you can see dashingly handsome. Each one of these amazing fellas (including our two Angels Mike and Gabe who are not in the picture), bring so much joy, so much wisdom, and so much laughter in to the TWCF home. Our hearts and home would not be the same if even one of them was missing. We are so blessed that their lives have come to be part of TWCF.
Our fabulous daughters, shining in their Nija print Christmas dresses! How bold, bright, and beautiful are they… and these dresses are a true reflection of the indomitable spirits of our girls. Bold and courageous, bright and full of joy, beautiful on the inside and out. TWCF is blessed by their kind hearts, eager brains, and helping spirits!